For three generations,
a family passion.
A large family, even first of a large company. The Aimarettis, since the 1940s, have been growing their great passion for Italian charcuterie. The brand started its journey at the foot of Monviso mountain thanks to the founder, Giuseppe Aimaretti, and his wife Giovanna. Nowadays, their sons Claudio and Roberto, after having learnt all the secrets of such a hard and demanding job, run a successful business.
Today, Sandan is a state-of-art, high-tech and forward-looking company. Nonetheless it keeps strengthening its success keys through the pursuit of uncompromising quality, the artisanal methods and, last but not least, a united and passionate family.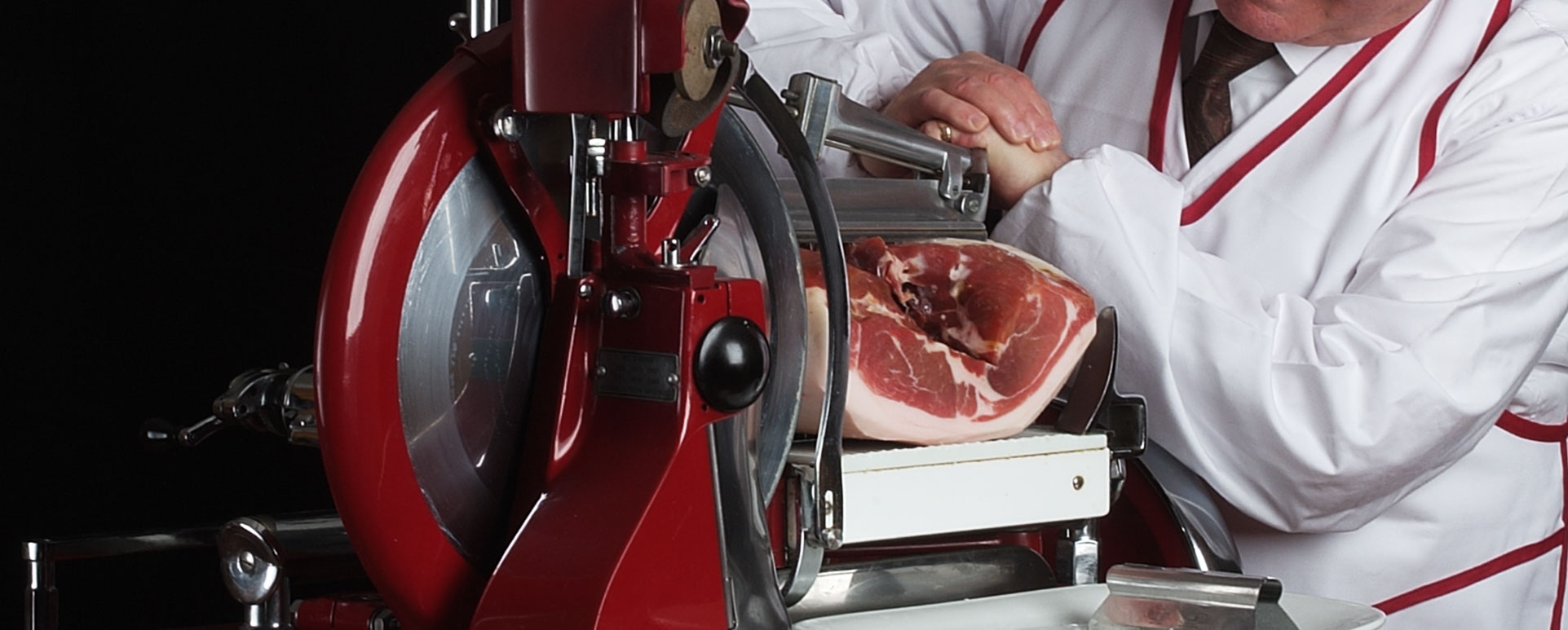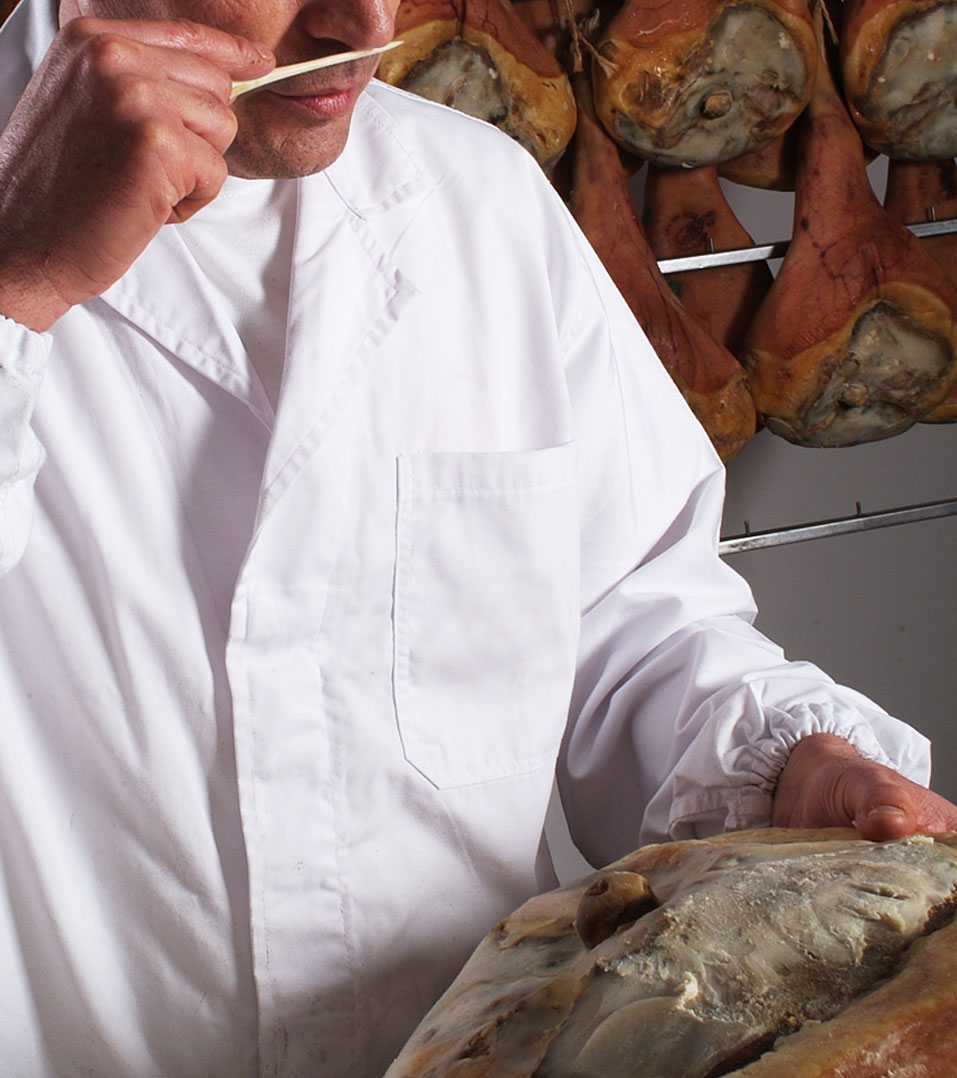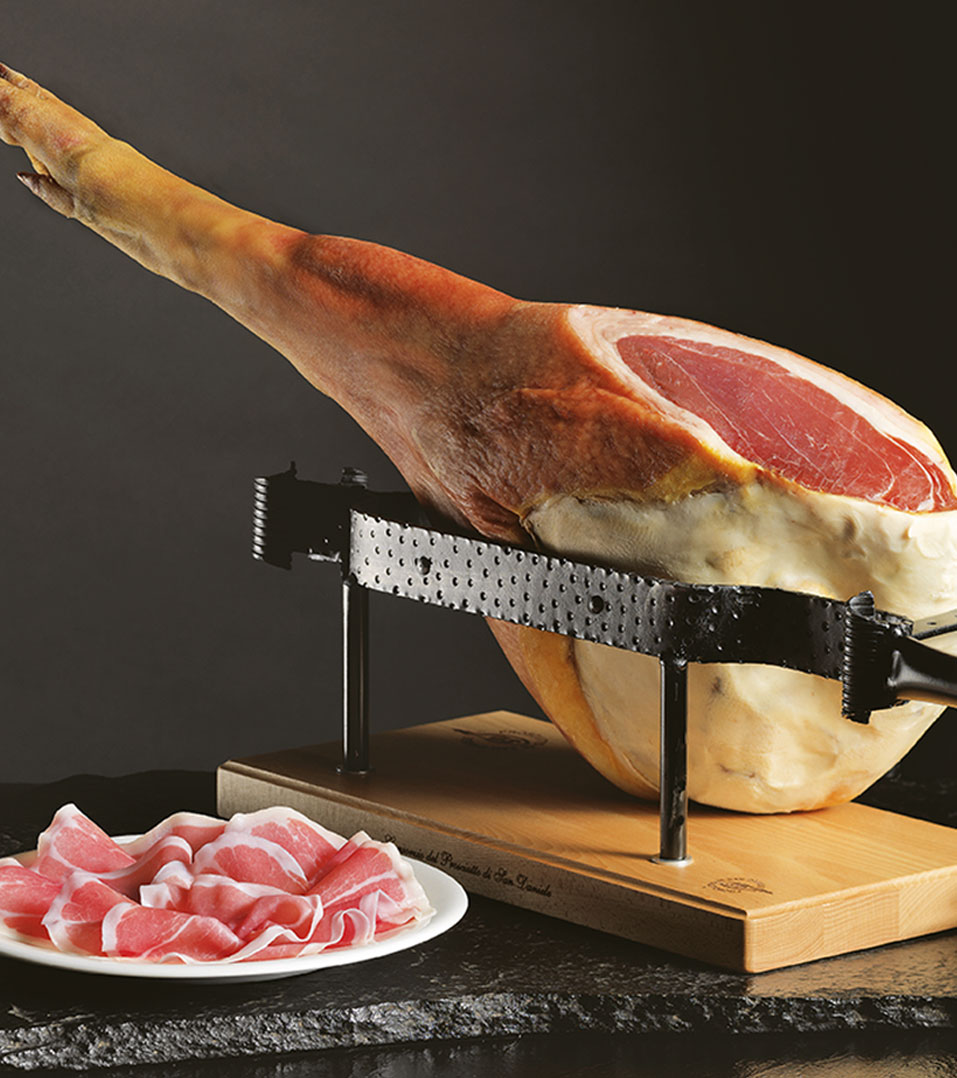 Quality
Sandan always sets the genuineness of raw materials and safety in every stage of processing as the highest priorities. That brings to the table the unmistakable taste of a healthy and natural product.
Heritage
For over 80 years, the Aimarettis preserve a history of experience and craftsmanship, secrets handed down, simple gestures and a deep respect for time. A history rich in tradition to be enjoyed at every slice. Without haste.
Made in Italy
Sandan meats come from Italian subsidiaries farms and the sites where they are processed give those features and climate conditions needed to guarantee the unique and unmistakable flavour we all know.
Family
From Piedmont to Friuli Venezia Giulia for passion. A great love for the raw ham that the Aimarettis have been pursuing with attention, wisdom and commitment, for three generations.
Animal welfare
The physical and psychological health of the animal are a priority. Sandan breeders carefully take care of the diet and make sure the rooms are spacious and airy. They minimize the stress of the pig.